Video Production, Graphic Design & Publishing, Public Relations
Dometic provides branded solutions for mobile living in the areas of climate, hygiene & sanitation and food & beverage. Their mission is to make the mobile life easy. Cameron Damon Media worked with Dometic to organise their global photoshoot, create a TVC commercial, as well the Dometic Australia E-magazine.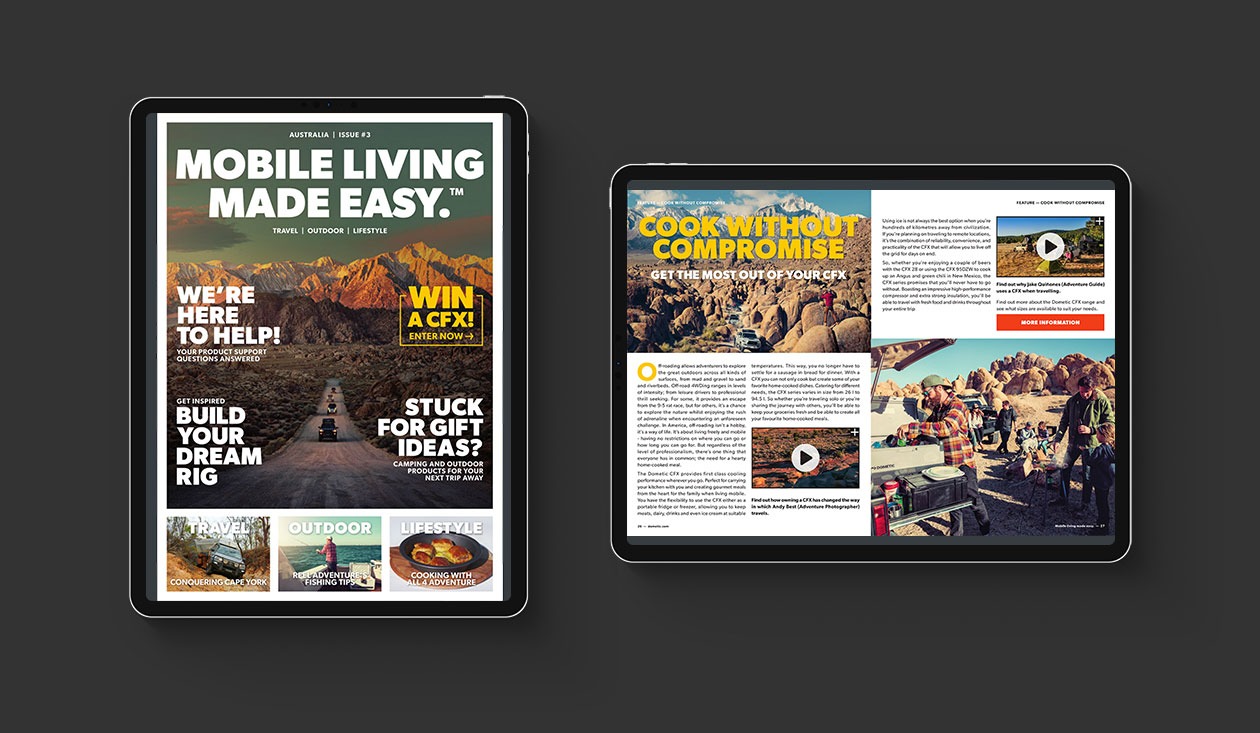 'Mobile Living Made Easy' is Dometic Australia's travel, outdoor and lifestyle E-magazine, which is distributed to thousands of subscribers on a quarterly basis. We are very proud to be the creators and distributors of this product. It provides a modern and unique way to communicate with existing and potential customers, while still being engaging and very user friendly. Each issue is jam packed full of stories from experts in the industry and real travellers giving technical advice, information on the latest Dometic products and technology, as well as maintenance tips, travel and RV advice.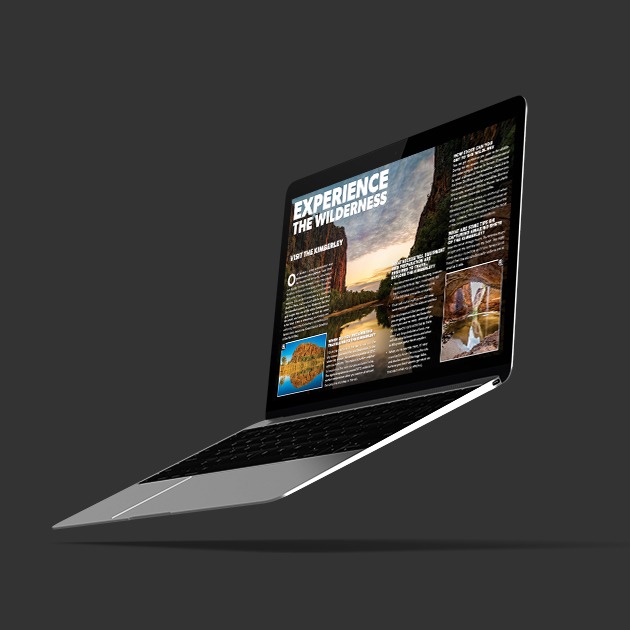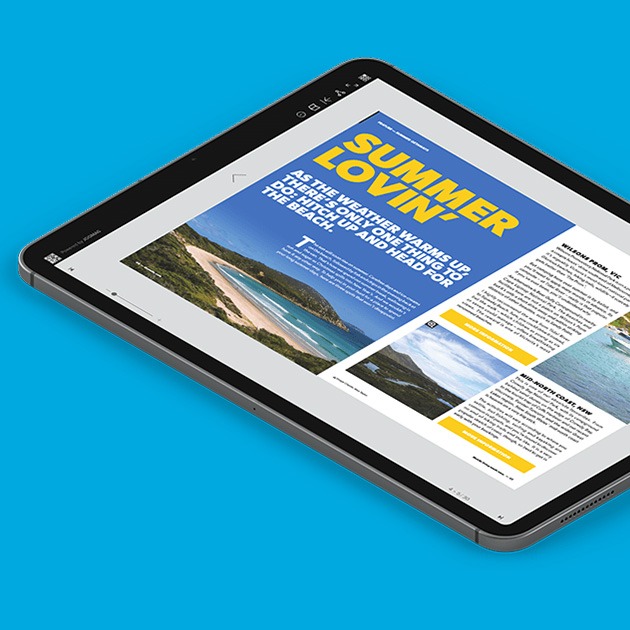 In 2017, Cameron Damon Media organized and oversaw a global photo and video shoot for Dometic. Alongside a renowned international photographer the crew helped in filming and photographing at various locations around Melbourne and Regional Victoria. This all culminated in the filming of a TVC for Dometic which was also edited by Cameron Damon Media. Many photos from this shoot were used in the first issue of Mobile Living Made Easy.