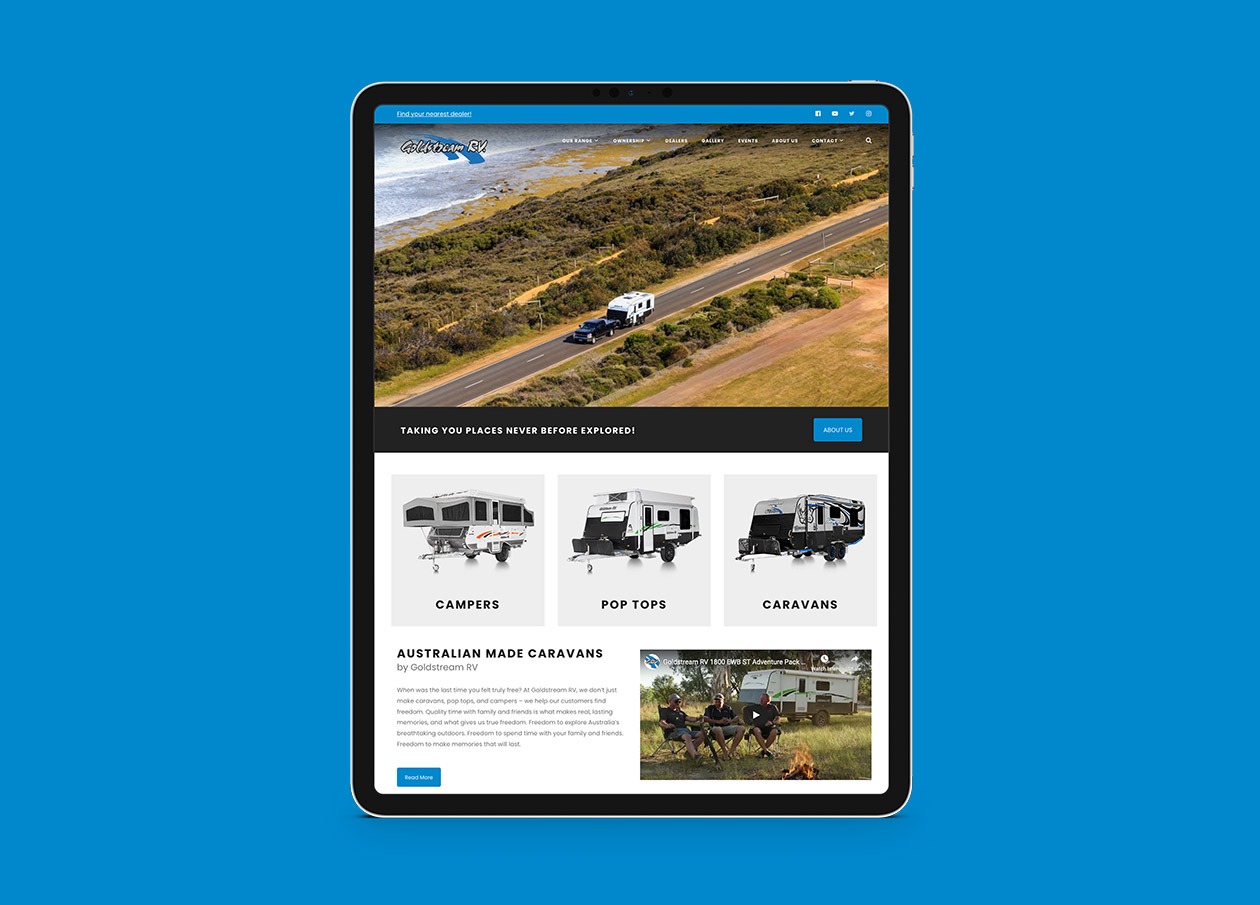 We designed and launched a brand new website for Goldstream RV, a well known Australian owned caravan manufacturer based in Pakenham, Victoria. The client wanted something completely fresh, to draw the attention of their potential clientele and boost their presence online.
The focus was to make the new website as user friendly as possible for the customer, while also making sure that we created a platform which was simple for the client to manage and as well. We also included some great customised features for the website such as Custom RV Management to manage the RVs displayed on their site, as well as social media integration which is an excellent tool to keep customers connected to the business beyond the website.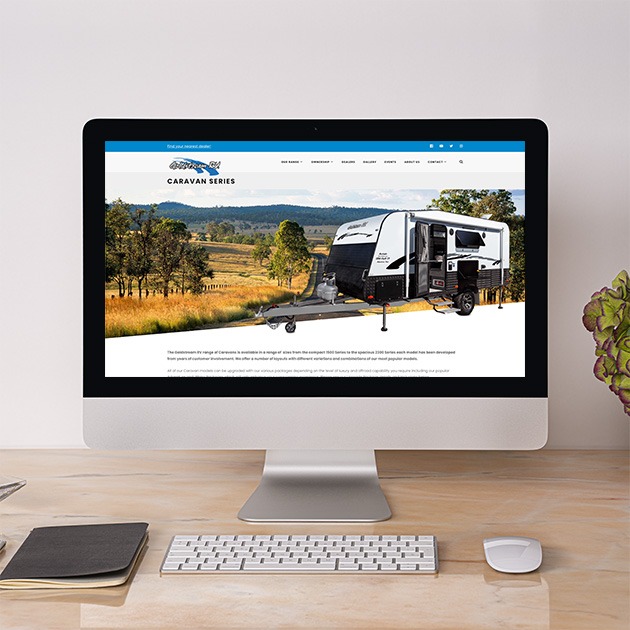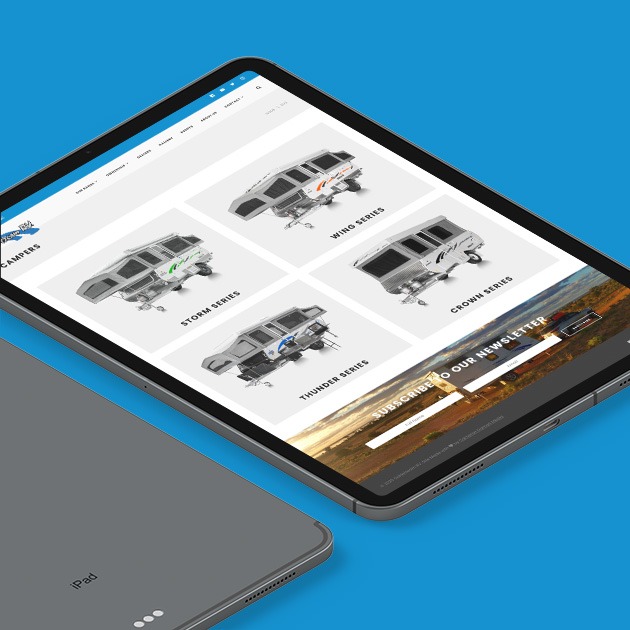 Working closely with Goldstream, the key goals were to create a simple, clean website that shows off their range whilst also reaching new audiences through a powerful digital platform.
Customized user interface that is elegant, appealing and practical
Embodies the Goldstream brand
Highly modular and customizable product pages
Comprehensive with relevant information being easy to access
Fully device responsive across various resolutions for mobile, tablet and desktop