Safety Dave
Online Solutions, Video Production, TVC Production
Safety Dave is a wholly Australian family owned business, established in 2002. Their mission is to supply the highest quality reversing camera systems and components, fire equipment and safety products at the most competitive prices while offering unsurpassed service to their clients.
Over the years Safety Dave has become one of our most loyal clients as we have helped them with a wide array of creative solutions. These include and are not limited to: video production, web design, brochure design and radio advertising.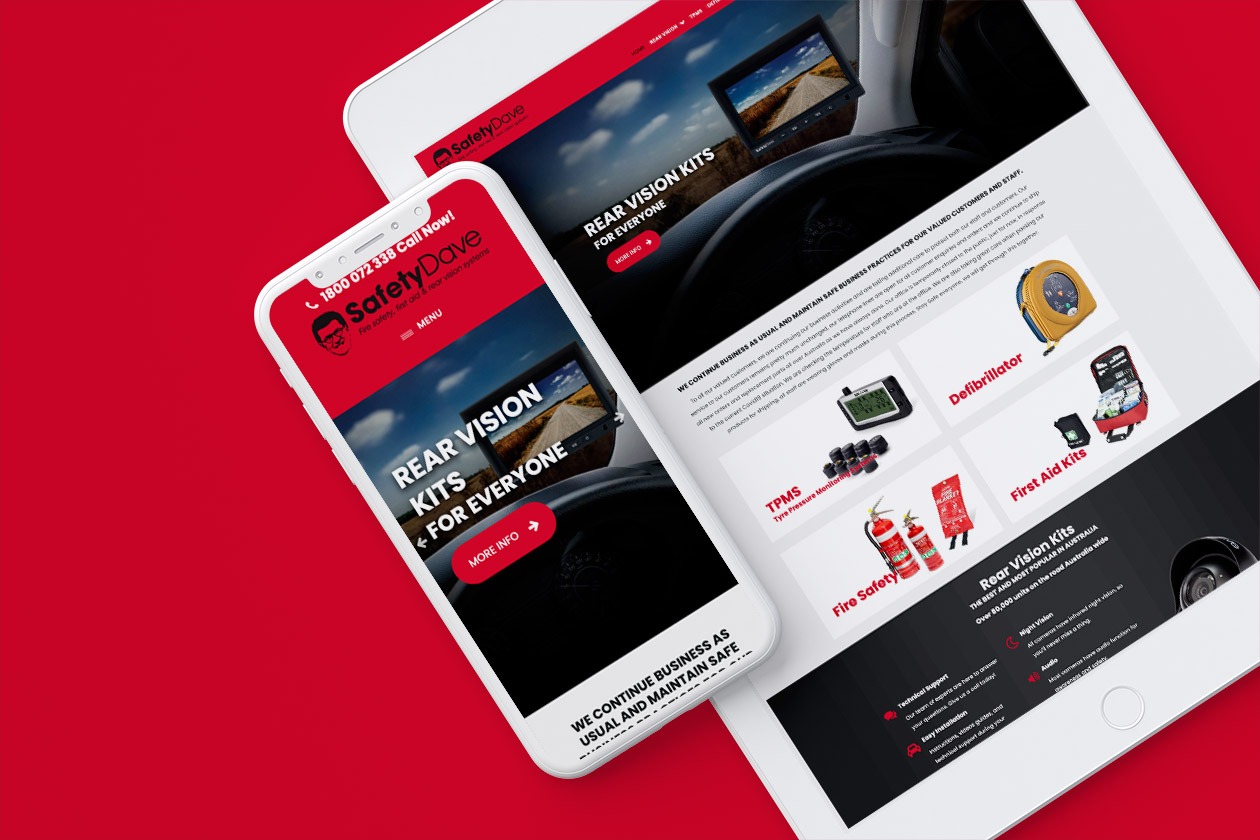 The Website
We have been Safety Dave's agency of choice when it comes to designing their online solutions for the last 15 years. We developed a brand new, customised website for the company, with the overall goal of getting their site more up to date with current web technologies and making it easier to manage within the back end. They also wanted the new website to be better aligned with the Safety Dave brand. When achieving those goals within the new website build, other benefits that stem from these improvements are:
The website becomes more user friendly.
There is increased potential to reach new customers and retaining existing ones for longer periods of time.
Increases in website and in store purchases.
Assists in creating a consistent branding across all media.